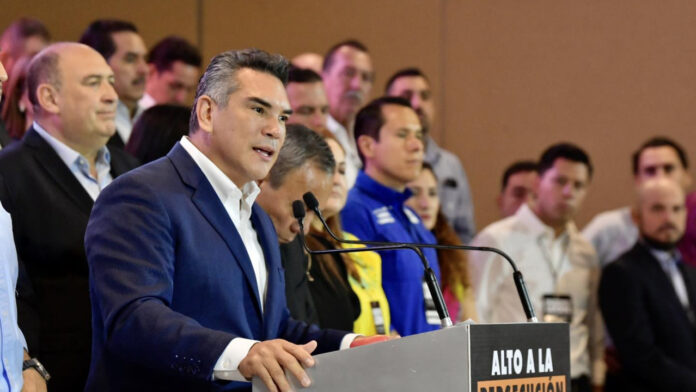 Alejandro Moreno, former governor of Campeche and current national leader of the PRI party denounced the political persecution by Samuel García, governor of Nuevo León.
In a joint conference with the leaders of the PAN and PRD from Monterrey, he indicated that he would make the corresponding complaints to the federal authorities.
He accused the president of Movimiento Ciudadano of violating the rights of women and men, for which they will present complaints to international organizations.
Alito stated that they have sought to pressure the groups in local congress to bring the Movimiento Ciudadano to the legislators.
Source: OEM