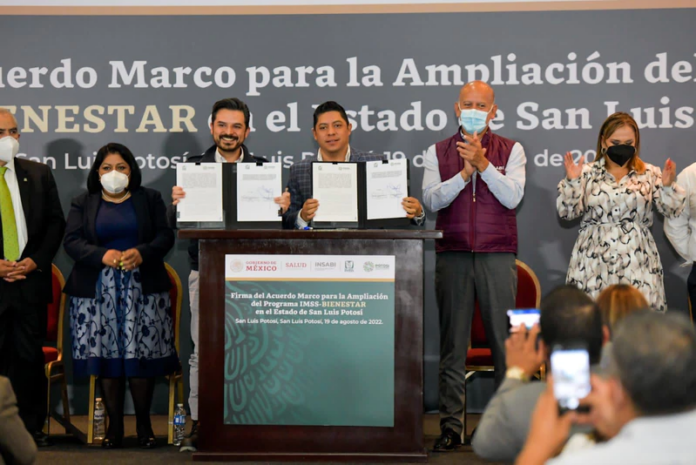 Cuban doctors arrived in various states of the country to cover the demand for specialists.
The arrival of Cuban doctors to the different health spaces will continue as long as there is a demand for specialists in the country, said the General Director of the Mexican Institute of Social Security ( IMSS ), Zoé Robledo Aburto.
He announced that the agreement he has with Cuba at the moment is for 600 specialists. The process of joining foreigners began in Guerrero and Campeche, but will be extended to the states that are necessary and could include San Luis Potosí, he said.
"The agreement we have with the Cuban medical services is up to almost 600 specialist doctors, it is the offer they made us and we are bringing them based on the need."
Within the framework of the signing of the agreement for the expansion of the IMSS – Welfare program for the State of San Luis Potosí, he recalled that the problem in Mexico is the lack of medical specialists in neuralgic areas, so the priority is to cover those spaces and that patients have access to these services.
"It will be extended to other states, of course, it will be something to see that need in the future, it is a possibility but it is based on the need that arises. We bring a process for Guerrero and for Campeche".
He explained that they will continue with the studies and verification of the needs that Mexico faces in this matter. Based on this and what Cuba offers, the number of specialists who will arrive from the island will grow.
"In this case, what specialties and others, with what they have, and if it will continue to grow. First is the health of the population and its medical needs."
Federalize medical services in SLP
On this day the signing of the "Framework Agreement for the Expansion of the IMSS-Wellness Program in San Luis Potosí" was carried out. Here the general director of the Health Institute for Well-being ( Insabi ), Juan Antonio Ferrer Aguilar, recognized the openness and willingness of the state government headed by Ricardo Gallardo Cardona to make the transformation of health services a reality.
Ferrer Aguilar affirmed that they will not spare financial resources to support the entity in incorporating the public health system into the IMSS-Wellness program.
He announced that it is an instruction from the President of the Republic, Andrés Manuel López Obrador, that San Luis Potosí has ​​the necessary resources for medicine and medical infrastructure in order to provide care at all levels of medicine.