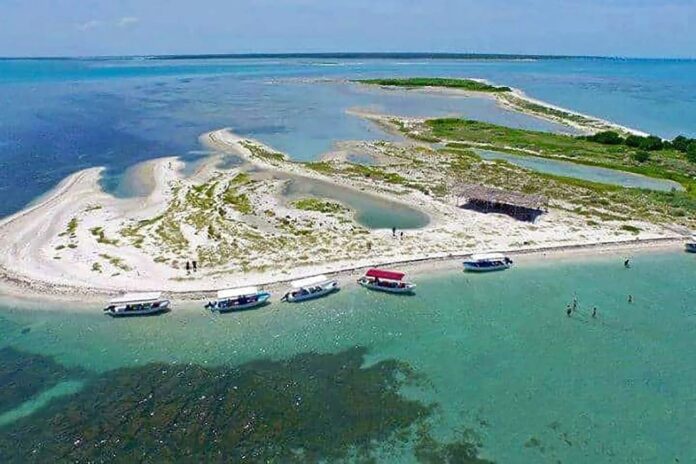 The charm of Isla Aguada is undeniable. Here we tell you everything you need to plan a getaway to this beautiful Magical Town.
The charm of Isla Aguada is undeniable: In this beautiful island town, fishermen get up early to bring fresh products from the Laguna de Términos to the table. This is how the locals assure that at the moment the restaurant windows open to receive the sun, the first aromas of their kitchen are already present to make the visitors fall in love.
The story goes that the town of Isla Aguada was separated from the mainland by an arm that linked the sea with the Sabancuy River. This division resulted in a valuable refuge for pirates, who took refuge on the island after having committed their robberies to boats. However, in the year 1762, Governor Bernardo Sáenz Montero sent a detachment of armed men to banish the pirates from the island. In addition to retaking the land, these men recovered stolen goods and took some prisoners. It is said that the first settlers of the island were precisely these armed forces that drove away the pirates.
Laguna de Términos is a coastal lagoon located on the coast of the Gulf of Mexico, specifically in the Gulf of Campeche, to the Southwest of Yucatán. This beautiful and mystical body of water is the heart of Isla Aguada. And around it you can enjoy fun and varied activities, as well as first-class local cuisine.
In addition to walking along its boardwalk and visiting the emblematic lighthouse, on Isla Aguada you can visit the mangroves of Isla de los Pájaros. Also, if you prefer to enjoy a moment of connection with nature and absolute tranquility, you can take a boat ride and visit Cayo Arena.
How to get to the Magic Town of Isla Aguada
To get to this Magical Town from Campeche there are three options: by bus, taxi or by car. The cheapest way to get from Campeche to Isla Aguada is by bus. This option costs between $85 and $140 pesos and takes approximately 2 hours and 43 minutes. On the other hand, if you want to get there quickly, we recommend you go on your own car, or ask for a taxi. The taxi will charge you a fee between $700 and $900 pesos and your journey will last approximately 2 hours.
Source: Mexico Desconocido