Rob Thomas was on a surf trip in Rosarito
Friends and family are desperately trying to secure the release of a 41-year-old San Diego man who has been held in a Mexican jail since Sunday.
Rob Thomas, a Marine veteran, and avid surfer has been kept in custody after Mexican authorities determined he was at fault for a traffic collision that sent four people to the hospital, according to friends and local news outlet Rosarito en la Noticia.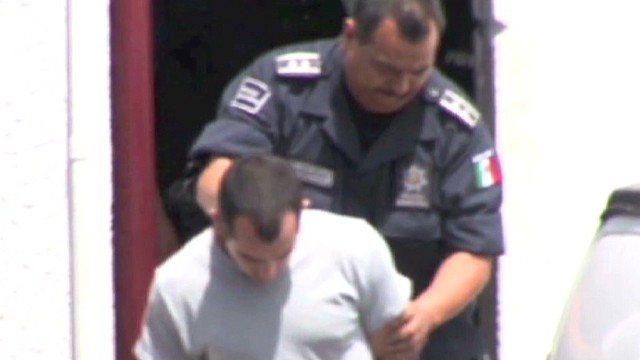 Under Mexican law, drivers found at fault in a collision can be detained until they prove they can cover the estimated costs of the crash.
Thomas did not have valid car insurance in Mexico, so authorities are demanding a cash bond, said longtime friend Mikey "Beats" Beltran. The amount of the bond is being negotiated by an attorney representing Thomas, but it could be $20,000 to $50,000, friends said.
"This is without a doubt a traveler's worst nightmare, ending up in a foreign jail surrounded by people that don't speak your language," he said. "They don't feed the people in detention, and so friends of ours that are down there, they've had to feed him daily."
Thomas was in Rosarito on a surf trip. After eating tacos with his girlfriend, Thomas made a left turn in his pickup truck and collided with a passenger van Sunday around 5:10 p.m. on Highway Rosarito-Ensenada near the Las Rocas hotel.
Two adults and two children in the passenger van were taken to the hospital, Rosarito en la Noticia reported.
Thomas' mother, Pauline Thomas, said the U.S. Consulate provided a list of attorneys, but otherwise not much help.
"I've cried so much, my eyes are almost swollen shut," she said by phone from Kansas. "I need him to be safe. He's my baby."
Friends are now scrambling to come up with the money to get Thomas out of custody and have launched a GoFundMe campaign.
"The passenger van, they're saying that thing is worth $20,000. The injuries to people, someone has to have surgery because they have a broken hip," Beltran said. "So we're talking tens of thousands of dollars."
Standard U.S. auto insurance does not cover travelers in Mexico. Drivers must secure a separate insurance policy through an authorized Mexican insurance company, which typically costs about $12 a day.
"You are gambling if you go down there without insurance, and this is the worst-case-scenario that can happen," Beltran said.
Source: rosaritoenlanoticia, 10news.com
The Mazatlan Post