The Yellow Capsule is a concept that seeks to create experiences, not just a place to rest, sleep and leave, but to be a place to have memorable memories, said Annie and Victor Hugo Valenzuela partners of this concept brought from Japan which was installed in Plaza La Roca in Cancun with 50 capsules.
Capsule hotels were born in Japan and have expanded to various cities and are now in: Osaka, Tokyo, Sydney, Singapore, St. Petersburg, London or New York; They are characterized by being very comfortable spaces, where is what a person occupies to rest.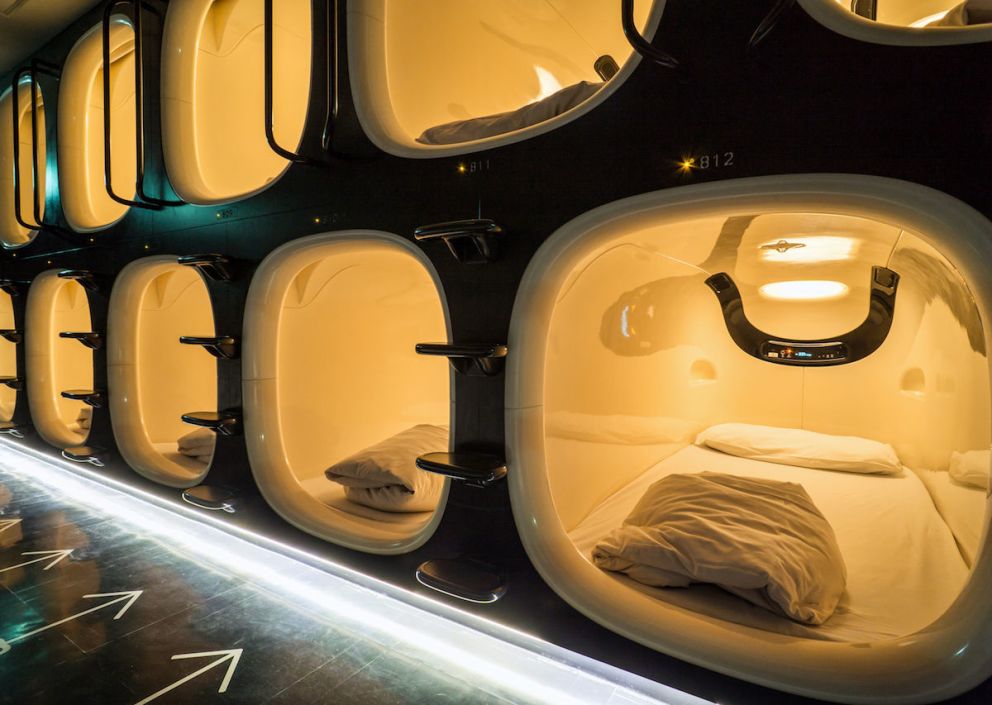 They have a flat-screen, plugs to recharge various technological devices, safety box as a fire extinguisher, in single and double modes.
There are 50 capsules of which 34 are individual and the rest are double with transport service; a fee of $ 29 or $ 30 if used only to rest and then travel; after that, there is a fee in an individual capsule that ranges from 500 pesos to 800 pesos or so.
"We come to make synergy with the locals is for those who want to spend a night and rest; really the concept of rest in Asia, where this concept comes from, is that you find all the essential elements to rest: like a dim light, silence, and aromatherapy, for example, "revealed the partners.
"This is our first pilot since the plans are to expand the concept to Playa del Carmen and Tulum by having four hotels, and 200 capsules in 24 months," they said.
What they are looking for is to build a ticket from Cancun to Tulum, so that the capsule is another alternative for lodging, especially for millennials, those travelers from 21 to 40 years old who use the technology. ( Izzzleep will expand to T2 of the AICM and seeks to reach other cities in the country ).
These are looking for a good price to take advantage of their stays and their budget.
"We are a boutique hotel concept, now millennials combine work and vacations, which is why we give them options to work at times and be very comfortable and have a great time, so you have a coworking area, the breakfast area and a terrace too, "he detailed.
The characteristic of the client that we are addressing is that they are clients who seek to know the area where they arrive, so we offer tours to give them unique experiences, where we can solve all the needs of your vacation.
We also have tours that are immersion towards local life, the traveler they are oriented to is very curious and does not go so much for the commercial thing it seeks to know: how a local really lives. In this sense, this area is privileged because of its proximity to the airport, it allows you to know the food at very affordable prices and tourism is surprised at how cheap your vacation can be if you choose one of these concepts.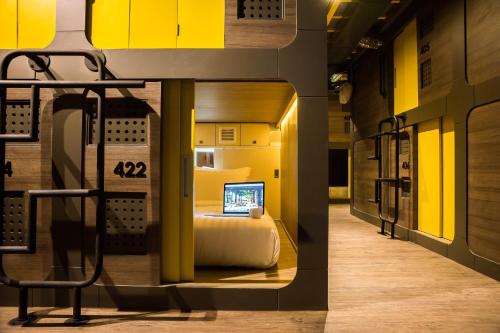 Unlike other economic concepts such as hostels, there is great privacy in the areas of showers and bathrooms, since these are divided between women and men and can be comfortable without any problem.
Source: nitu
The Mazatlan Post