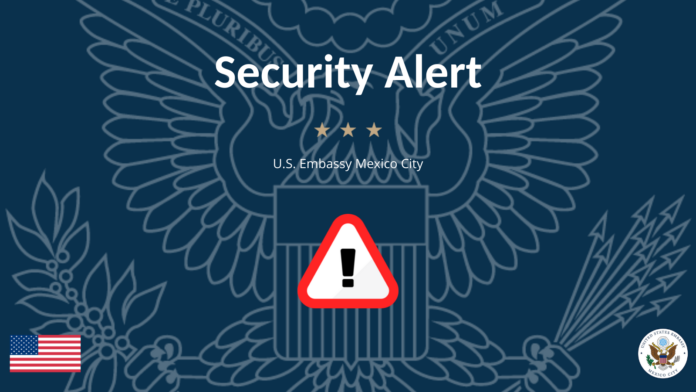 (CNN ) — Virtually in all of Mexico there is some degree of risk due to insecurity, according to the new travel alert from the US State Department.
First of all, the Government of the United States has asked its citizens not to travel to Colima, Guerrero, Michoacán, Sinaloa, Tamaulipas and Zacatecas due to the high levels of violence and crime.
Secondly, the Government asks to reconsider its visit, for these same reasons, to the states of Baja California, Chihuahua, Durango, Guanajuato, Jalisco, Morelos and Sonora.
The alert includes 17 other states, where they ask to be more careful when traveling, these are: Aguascalientes, Baja California Sur, Chiapas, Coahuila, Hidalgo, State of Mexico, Nayarit, Nuevo León, Oaxaca, Puebla, Querétaro, Quintana Roo, San Luis Potosí, Tabasco, Tlaxcala, Veracruz and Mexico City.
Without referring to the notice of the United States Department of State, this Wednesday, the president of Mexico, Andrés Manuel López Obrador, highlighted the levels of security that, in his opinion, exist in the country's capital.
"Here in Mexico City," he said, " is where crime has dropped the most, crime rates have been greatly reduced, homicide is like 25 years ago," said the president.
Even though the new travel alert places 30 of the 32 states in the country with some degree of risk due to insecurity, a report on the matter, presented by the government on Tuesday, highlights that the decrease in various crime rates is notorious.
Rosa Icela Rodríguez, Secretary of Security and Citizen Protection, pointed out that thanks to the operations and actions carried out by the armed forces and security forces throughout the country, various crimes have decreased.
In most of the crimes we had reductions —said the official—, "until the month of July we see how the intentional homicide continues to decline", being this month, since this administration began -in December 2018- the one that presented the lowest level in the last 6 years, Rodríguez said.
Through his social networks, the United States ambassador to Mexico, Ken Salazar, pointed out that in the update of the travel alert there were no decreases in the reference levels, which reflects -he wrote- that the shared work in terms of Security advances, although he pointed out "it is necessary to do more".
The diplomat indicated that the alerts are based on a technical analysis that considers various factors, including homicide, kidnapping and violent crime rates.
The only two states where they indicate that normal precautions are established when traveling are Campeche and Yucatán, both located in the south of the country.
Source: CNN