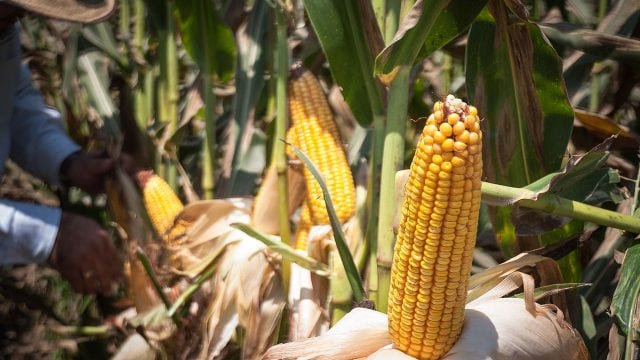 The U.S. is escalating its conflict with Mexico over agriculture biotech measures, including the stance on genetically modified (GM) corn, by requesting dispute settlement consultations, senior officials of the U.S. Trade Representative's office said on Friday.
The North American neighbors are inching closer to a full-blown trade dispute under the U.S.-Mexico-Canada Agreement (USMCA) on trade over Mexico's policies to limit the use of GM corn, which it imports from the U.S.
If the consultations announced on Friday, June 2nd, failed to resolve disagreements within 75 days, Washington can request a dispute settlement panel to decide the case.
The United States requested formal trade consultations in March over objections to Mexico's plans to limit imports of GM corn and other agricultural biotechnology products. Those consultations took place, but failed to resolve the matter, the senior USTR officials said.
Spokespeople for Mexico's Economy Ministry and Agriculture Ministry did not immediately comment on the move.
Earlier this week, Mexico's agriculture minister expressed confidence in an interview that the dispute with the U.S. would not escalate to a dispute settlement panel.
The dispute comes amid other disagreements between the U.S. and Mexico, most notably over energy in which the U.S. has argued that Mexico's nationalist policy prejudices foreign companies.
Despite changes to Mexico's decree on GM corn, which it modified in February, the U.S. said the Latin American country's policies are not based on science and appear inconsistent with its commitment under the USMCA.
"They did make some modifications such as removing the specific timeline for banning biotech products, but the decree does call for a gradual substitution and eventual banning of biotech corn, and this part of the measure itself is not science-based," said a senior USTR official.
Mexican President Andres Manuel Lopez Obrador has said that GM seeds can contaminate Mexico's age-old native varieties and has questioned their impact on human health.
The National Corn Growers Association (NCGA), which represents U.S. farmers, praised the U.S. move.
"Mexico's actions, which are not based on sound science, have threatened the financial wellbeing of corn growers and our nation's rural communities," said NCGA President Tom Haag in a statement.
Source: El Financiero
---