In a meeting with transport companies, it was agreed to reduce the number of units in hours of less traffic, that circulate only with seated passengers and taking care of all the recommended sanitary measures
In order to prevent the spread of the COVID-19 coronavirus, Everardo Rubio Ávalos, head of the Puerto Vallarta Roads Sub-directorate, met with representatives of the different companies in the public transport sector that operate in the city, to reinforce the measures of prevention and hygiene in the units.
Also, to try to reduce the number of buses that circulate in fewer traffic hours, and that these transport only the number of passengers necessary, following the recommendations and established protocols so as not to run the risk of contagion.
At the meeting in which he also participated, Gerardo Villa Velázquez, from the Secretary of Transportation, Rubio Ávalos explained that within these preventive measures, it was agreed with the carriers that the units only carry users seated, not standing, with masks, as well as than drivers, and keeping the distance between each other, in addition to the constant cleaning and disinfection of buses.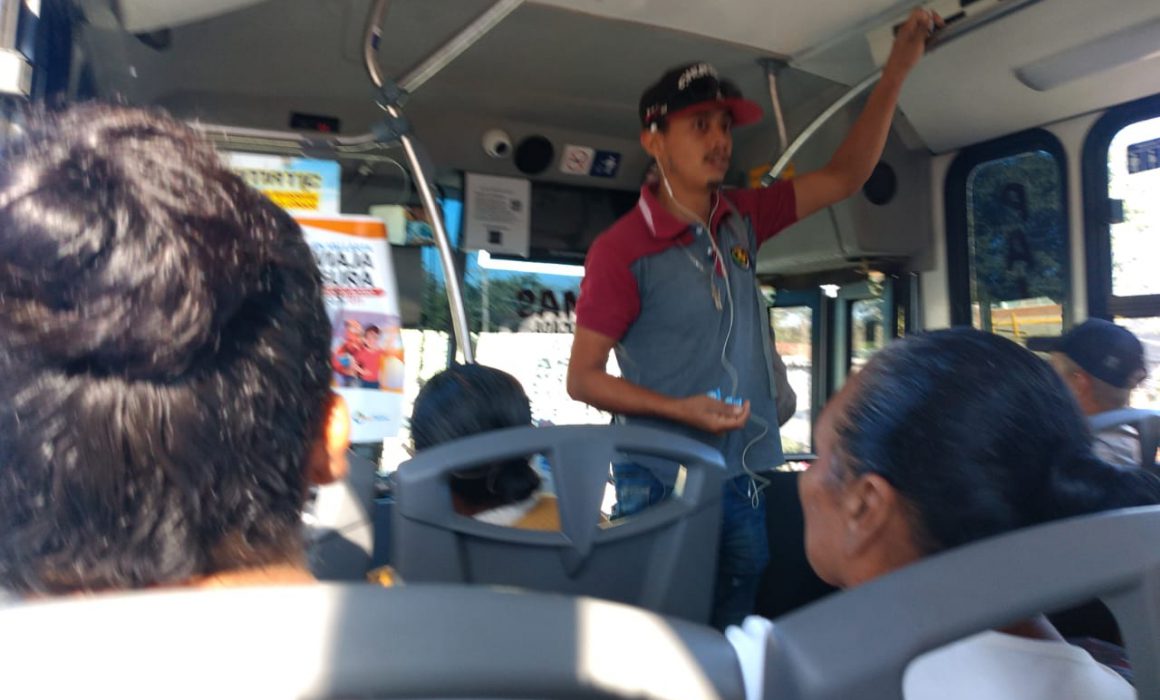 The official indicated that the transport representatives agreed to apply all these recommendations and measures, and thus contribute to the virus not spreading.
On the part of the carriers, were Miguel Alcalá Ascencio, from Autotransportes Compostela; José Osvaldo Bernal Villaseñor, of Transportistas Unidos de Mismaloya; Guillermo Antonio Pérez, from Autotransportes Medina de Puerto Vallarta; Luis Alberto Romero Chávez, from UnibusPV Costa Pacífico; Ricardo Flores Tapia, of Transportes Medina; Salvador Beltrán Gómez, secretary of the Medina Autotransportes Council; Antonio Dueñas, from Transportes Compostela and Adrián Torres Ochoa, director of prepaid Smartbus ATM.
Likewise, Jorge Luis Murillo González, supervisor of Municipal Transit, who will monitor that these measures are complied with, both in the sanitary filters at the three entrances to the city, as well as in the bases or terminals of the transport companies.
We hope you find this information and encourage visitors to check out the Puerto Vallarta official website for more information about transportation options in the city. City buses (at least in Vallarta) are not for everyone, but if you try them at least once, you'll be glad to have checked off the adventure from your bucket list, and you will probably have a memorable tale or two to share with family and friends!
Source: puertovallarta.gob.mx
The Mazatlan Post