First, it announces the cessation of the activity of its establishments in Spain and plans to extend the measure to the rest of the world
The Iberostar Group announced on Monday the temporary closure of its 38 hotels in Spain, a measure that "foreseeably" will shortly extend to other countries, and will apply a "temporary suspension of work activity on a global scale" as a result of the crisis in the coronavirus pandemic.
The Mallorcan company, with 120 hotels in the world of 4 and 5 stars and 34,000 employees, has reported in a statement that it has made this decision after "the official restriction" of the movement of people and that these measures will also affect its subsidiary World 2 Meet. It is, the company underlines, a measure that other hotel companies are already taking.
The vice president and CEO of the Iberostar Group, Sabina Fluxá, has indicated that they are working in "permanent communication and coordination" with their teams, hoping to resume normal activity as soon as possible. Fluxá has assured that Iberostar is a "resilient" company that will overcome these circumstances and that they will be "strengthened".
The COVID-19 pandemic, the group explains, has become a global crisis of "unknown" effects and duration. Since the beginning of this crisis, the note continues, the Iberostar Group has been making decisions aimed at protecting its customers and employees by activating the necessary protocols in hotels and teleworking mechanisms at corporate headquarters.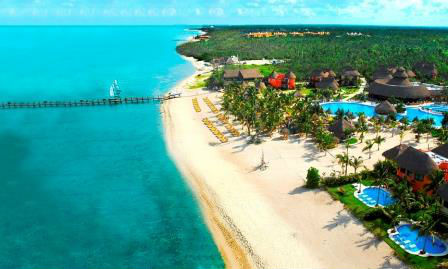 However, the "progress of the situation" has forced the company to make the decisions announced this morning to its management teams. Furthermore, Iberostar reports that throughout its centuries-old history it has always acted from its values ​​to overcome adversities, working together with its partners to grow the business, generating employment and adding value to society. The Iberostar Group is a 100% family Spanish multinational with more than 60 years of history. Iberostar Hotels & Resorts constitutes its main business.
Source: cincodias.elpais.com
The Mazatlan Post